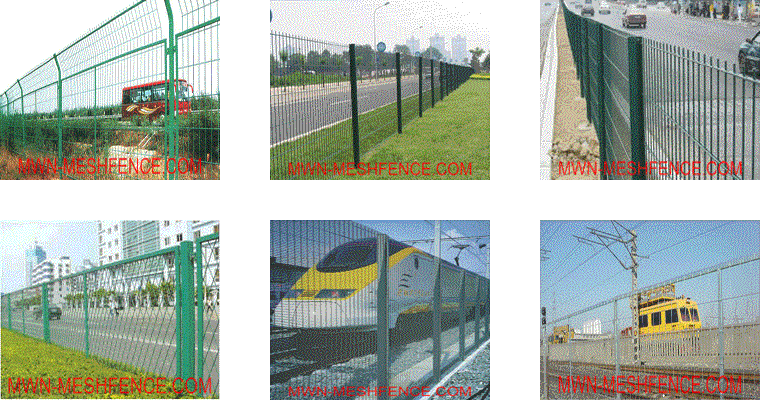 Highway & Railway Fence
Highway fence has simple structure, good outlook and easy installation. It is suitable for fencing of mountain land, slope, bending area and various land situations.
Highway fenceTechnical Information
Material: low carbon steel wire, Al-Mg alloy wire
Process: weaving and welding
Fence length 2m, 2.5m as standard
Use: Prevention for road, railway, airport, residence district, seaport, garden, feeding and husbandry.
Wire Diameter: 4mm quality mild steel wire
Opening(mm): 75 x 150
L x W(mm): 1800 x 300
Frame(mm): 20 x 30 x 1.5
PVC coating thickness(mm): 0.7 -0.8
With coating thickness(mm): 4.8
Support post(mm): diameter 48 x 2 x 2200
Base for fence(mm): 500 x 300 x 300