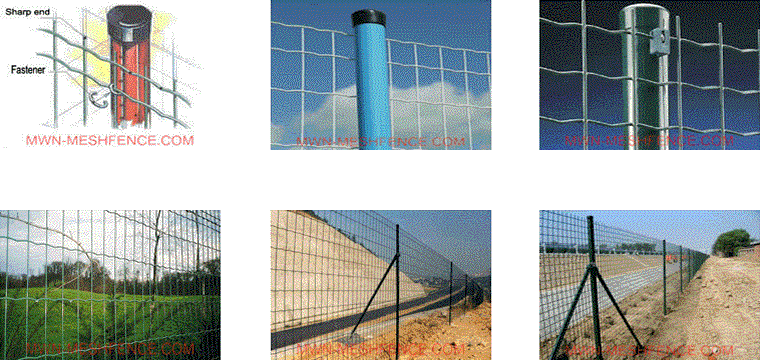 Holland Mesh Fence is also known as Euro Fence, PVC coated welded wire mesh or wavy mesh.
Holland Mesh Fence is used in highways,railways,airport,residences,harbor,wharf,breeding,poultry etc.
Holland Mesh Fence Using high quality wire rod as raw material,then welded panel or rolled fence.After Galvanization,PVC Powders dipped coating,it can resist the corrosive and ultraviolet radiation very strongly.
The panels and posts are jointed together with the special plastic clamp or hight strength stainless steel wire clamp.They are easy to be installed,and very firm.